Uticaj strukturno-teksturnih karakteristika sulfidnih mineralа na njihovo luženje iz polimetaličnog koncentrata rastvorom natrijum-nitrata i sumporne kiseline
Authors
Sokić, Miroslav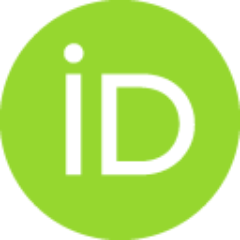 Stojanović, Jovica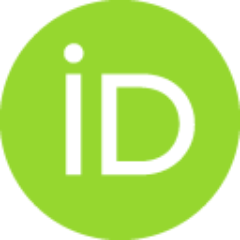 Marković, Branislav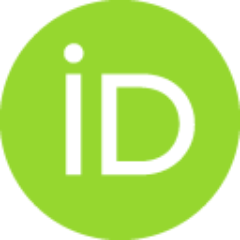 Bugarčić, Mladen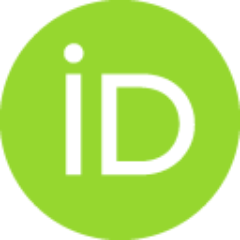 Štrbac, Nada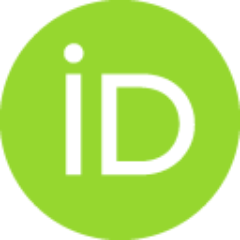 Kamberović, Željko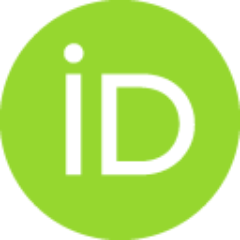 Manojlović, Vaso
Contributors
Obradović, Bojana
Article (Published version)

Abstract
U radu su prikazani rezultati ispitivanja uticaja strukturno-teksturnih karakteristika sulfidnih minerala na njihovo luženje iz polimetaličnog koncentrata rastvorom sumporne kiseline i natrijum-nitrata. Za određivanja karakteristika sulfidnih minerala u polaznom koncentratu i čvrstom ostatku luženja korišćena je hemijska, rendgenska difrakciona analiza na polikristalnom uzorku (XRD), kvalitativna i kvantitativna mikroskopska i SEM/EDX analiza. U polimetaličnom koncentratu je utvrđeno prisustvo halkopirita, sfalerita, galenita, pirotina i minerala jalovine. Tokom luženja Pb–Zn–Cu sulfidnog koncentrata rastvorom natrijumnitrata i sumporne kiseline, deo sulfidnih minerala ostaje neizlužen i zaostaje u čvrstim ostacima luženja. Olovo, u obliku slaborastvornog olovo-sulfata (anglezita), ostaje u neizluženom ostatku. Sadržaj sulfidnih minerala u neizluženom ostatku iznosi 35%, u kojem se 54,7% halkopirita, 31,9% sfalerita, 8,2% galenita i 37,6% pirotina javlja u vidu slobodnih min
...
eralnih zrna sa intenzivnom korozijom njihovih ivica i pojavom elementarnog sumpora duž njihovih oboda. Strukturni sklop sulfidnih mineralnih zrna u polimetaličnom koncentratu je povolјan i nije razlog prisustva neizluženih sulfidnih minerala u čvrstim ostacima luženja. Razlog za to je elementarni sumpor koji nastaje u procesu luženja, taloži se na površini sulfidnih mineralnih zrna i otežava kontakt sulfidnih minerala i sredstva za luženje.
In this paper, the influence of structural and textural characteristics of sulfide minerals on their leaching from a polymetallic concentrate by sulfuric acid and sodium nitrate solution is presented. The starting material was Pb–Zn–Cu sulphide polymetallic concentrate enriched during the flotation of a polymetallic ore in the ″Rudnik″ flotation plant (Rudnik – Serbia). Leaching experiments were carried out in a closed glass reactor, which provides stable hermetic conditions and allows heating at constant temperature. Chemical, XRD, qualitative and quantitative microscopic and SEM/EDX analyses were used to characterizes samples of the polymetallic concentrate and leach residue. It was determined that chalcopyrite, sphalerite, galena, pyrrhotite and quartz were present in the polymetallic concentrate. The content of sulphide minerals was 69.5%, of which 60.9% occurred as liberated grains: 88.3% of chalcopyrite, 59.3% of sphalerite, 25.1% of galena and 51.6% of pirrhotite. Th
...
e rest of chalcopyrite, sphalerite, galena and pirrhotite grains were in the forms of inclusions, impregnations, and simple and complex intergrowths. During the leaching process by sodium nitrate and sulphuric acid solution, it was shown previously that the leaching rate of sulphide minerals decreased with time while a part of the sulphide minerals remained in the leach residue. After leaching at 80 °C for 120 min, the yields were 69.8, 82.7 and 67.1% for Cu, Zn and Fe, respectively. Lead, in the form of insoluble anglesite, remained in the leach residue. In addition to the anglesite, unleached sulfide minerals and quartz, elemental sulfur was found in the solid residue. The content of sulphide minerals was 35% of which 33.7% minerals occur independently. In specific, 54.7% of chalcopyrite, 31.9% of sphalerite, 8.2% of galena and 37.6% of pyrrhotite appear as separate grains with highly corroded surfaces. Therefore, the structural assembly of sulphide grains in the polymetallic concentrate is favourable and it is not the reason for the observed decrease in the leaching rate in the final process stages. The obtained findings may be explained by the presence of elemental sulphur that is formed during the reaction and precipitated at the grain surfaces, thus creating a diffusion barrier for the leach solution.
Keywords:
polimetalični koncentrat / strukturne karakteristike sulfidnih minerala / luženje / polymetallic concentrate / structural characteristics of sulphide minerals / leaching
Source:
Hemijska industrija, 2017, 71, 6, 461-469
Publisher:
Belgrade : Association of the Chemical Engineers of Serbia
Funding / projects: