Model sistemi za fluorescenciju fluorapatita zasnovani na kristalografskim i kvantno-hemijskim podacima
Model systems for fluorescence of fluorapatite based on crystallographic and quantum-chemical data
Authors
Milojkov, Dušan
Stanić, Vojislav
Janjić, Goran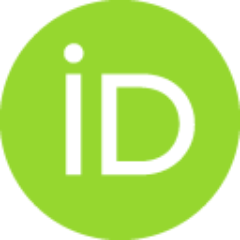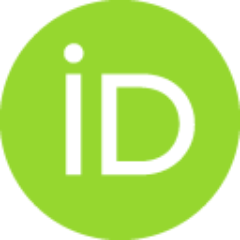 Contributors
Klisurić, Olivera
Conference object (Published version)

Abstract
Hidroksiapatit (HAp) i fluorapatit (FAp) su dobro poznati biomaterijali jer pred stavljaju glavne komponente kostiju i zuba. Sintetički HAp i FAp se smatraju potencijal nim biomaterijalima zbog svojih bioloških, biokompatibilnih i antibakterijskih aktivnosti. Razni metalni joni korišćeni su za dopiranje hidroksiapatitnih i fluorapatitnih biomateri jala, sa ciljem da se dobiju bolja svojstva [1]. HAp i FAp dopirani retkim zemljama (RE) su potencijalni luminescentni biomarkeri. Još jedna veoma bitna karakteristika nanočestičnih bioapatita je mogućnost zamene jona metala, kao što su joni lantanida koji predstavljaju nove luminescentne centre. Da bi kreirali model sistem za kvantno-hemijske proračune koji mogu da reprodukuju fluorescentne spektre dopiranih fluorapatita, urađena je analiza kristalnih struktura. Ana liza kristalnih struktura dobijenih iz Baze kristalnih struktura časopisa "American Miner alogist" (AMCSD) pokazala je da FAp imaju heksagonalnu simetriju (prostorna grupa P63/
...
m ), koja je izgrađena od jona metala (Ca, Sr, NA, Ce, Mn, La, Nd, Cd, Di, U ili Th), trovalentne anjonske grupe (PO43−ili SiO43−), i monovalentnog anjona (F-, OH-, i Cl-). U ovim strukturama postoje dva simetrijski neekvivalentna položaja jona Ca2+: položaji I i II (vidi sliku dole). Ab initio proračuni fluorescentnih spektara su urađeni za tri geometrije, sa jonima metala u položajima I i II položaju, dok treći model sistem sadrži tri katjona matala, tri PO43− jona i F− jon u centru (luminiscentni centar). Treći model sistem pokazao je najbolje slaganje sa eksperimentalnim podacima.
Hydroxiapatite (HAp) and fluorapatite (FAp) are well known biomaterials being the main components of bones and teeth. The synthetic HAp and FAp are considered as potential biomaterial due to bioactive and biocompatible and antibacterial activity. Various metal ions, have been used to doped hydroxyapatite and fluorapatite biomaterials with in order to get better activity [1]. The rare-earth (RE) doped HAp and FAp are prospective lumi nescent biomarkers. Another very important characteristic of nanosized bioapatite is its structural capacity to accept many ionic substitutions such as lanthanide ions as new lu minescent centers. To create a model system for quantum-chemical calculations that can reproduce the fluorescent spectra of doped fluorapatite analysis of crystal structure were done.The anal ysis of crystal structures extracted from American Mineralogist Crystal Structure Database shown that FAp has a hexagonal symmetry (space group P63/m), with metal cation (Ca, Sr, Na, Ce, Mn,
...
La, Nd, Cd, Dy, U or Th), trivalent anionic group (PO4 or SiO4), and monovalent anion (F−, OH−, and Cl−). In these structures there are two non equivalent Ca2+ positions: position I and position II (see figure below). Ab initio calculations of fluores cence spectra were done on three geometries with metal ion in positions I and II, while the third model system contains three metal cations, three PO43− anions and F− ion in the center (luminescence center). The third model system showed the best agreement with the exper imental data.
Source:
XXIII Kонференција српског кристалографског друштва, 2016, 96-97
Publisher:
Belgrade : Serbian Crystallographic Society