Nanočestice Pr3+ dopiranih fluorapatita dobijenih koprecipitacionom metodom
Pr3+ doped fluorapatite nanoparticles obtained by co-precipitation method
Authors
Milojkov, Dušan
Stanić, Vojislav
Janjić, Goran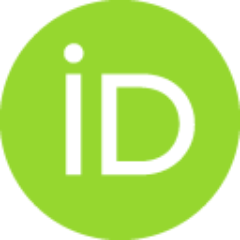 Mutavdžić, Dragosav
Nastasijević, Branislav
Radosavljević-Mihajlović, Ana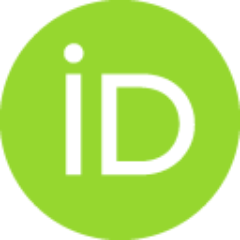 Milanović, Marija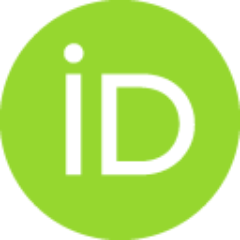 Contributors
Zarić, Snežana
Conference object (Published version)

Abstract
Nanočestice apatita dopirane elementima retkih zemalja su intenzivno proučavane kao potencijalni luminiscentni materijali za obeležavanje ćelija i tkiva, u bioinženjeringu tkiva, za remodeliranje kostiju i posmatranje distribucije lekova [1-3]. Nanočestice Pr3+ dopiranih fluorapatita (Pr-FAP) sfernog oblika uspešno su sintetisane postupkom koprecipitacije i okarakterisane primenom XRD, FTIR, PL i SEM-EDX metoda. Emisija nanočestica fluorapatita (FAP) javlja se u ljubičastoj oblasti vidljivog dela spektra, uz crveni pomak u oblast zelene boje kada je Pr3+ ugrađen u rešetku. MCR-ALS (Multivariate Curve Resolution-Alternating Least Squares) analiza fluorescentnog spektara i ab initio proračuni ukazuju da se joni Pr3+ nalaze u Pr-FAP rešetki na Ca2 (6h) položaju. Pretpostavljamo da je mehanizam zamene Ca2+ jona sa Pr3+ jonima praćen kompenzacijom naelektrisanja ugrađivanjem CO32- jona u strukturi ili formiranjem šupljina na položajima jona metala. Dobijeni uzorci pokazali su mali stepe
...
n hemolize, a stepen hemolize se povećava sa smanjenjem veličine kristalita. Rezultati hemolize ukazuju da se ove sintetičke nanočestice mogu potencijalno koristiti za dalja biomedicinska istraživanja, kao što su obeležavanje ćelija i tkiva, bioinženjering, za terapiju karcinoma i ispitivanje distribucije leka.
The apatite nanoparticles doped with rear earth elements have been extensively studied as a potential luminescence inorganic material for cells and tissue labeling, bioimaging in tissue engineering and bone re-modelling, and for observing the distribution and drug delivery [1-3]. Sphere-like nanoparticles of Pr3+ doped fluorapatite (Pr-FAP) have been successfully synthesized by co-precipitation method and characterized by XRD, FTIR, PL and SEM EDX methods. Emission of fluorapatite nanoparticles (FAP) occurs in violet region of visible part of spectrum, with red shift to green color region when Pr3+ is doped in lattice. MCR-ALS (Multivariate Curve Resolution-Alternating Least Squares) analyses of fluorescence spectra and ab initio calculation indicated that Pr3+ ions are located in Pr FAP lattice at Ca2 (6h) sites. We assume that the mechanism of substitution of Ca2+ with Pr3+ ion is accompanied with charge compensation by incorporation of CO32- ions in structure or by vacancies forma
...
tion on metal ions position. The obtained samples showed a small degree of hemolysis, and degree of hemolysis increases with decrease in crystallite size. The results of hemolysis suggest that the synthesized nanoparticles can be potentially used for further biomedical research, such as cells and tissue labeling, bioimaging, cancer therapy and drug delivery.
Source:
XXIV Kонференција српског кристалографског друштва, 2017, 18-19
Publisher:
Belgrade : Serbian Ceramic Society