Chemocompatibility of fluorapatite-based antibacterial nanophosphorus prepared by precipitation method for biomedical applications
Hemokompatibilnost antibakterijskih nanofosfora na bazi fluorapatita pripremljenog metodom precipitacije za biomedicinsku primenu
Authors
Milojkov, Dušan
Manojlović, Vaso
Nastasijević, Branislav
Sokić, Miroslav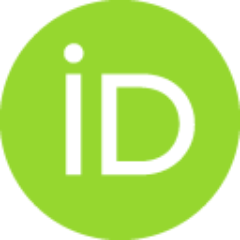 Contributors
Pavlović, Miroslav
Pantović Pavlović, Marijana
Pavlović, Miomir
Conference object (Published version)

Abstract
Luminescent inorganic nanomaterials (nanophosphorus) based on fluorapatite (FAP) are attracting significant interest for biomedical, biotechnological and environmental applications. Luminescent nanopowders based on fluorapatite substituted with Pr3+ and CO32-ions (PrCFAP) were obtained by a simple precipitation method. Previously published results have shown that nanopowders are monophasic and composed of nanospheres, with luminescence in violet color. Also, nanopowders exhibit and antibacterial behavior against E. coli. In this study the results of chemocompatibility of antibacterial luminescent nanophospors obtained by precipitation for various biomedical and health applications are presented. Pure FAP showed a degree of hemolysis of 5% and can be considered chemcompatible. Doped nanopowders showed hemolysis up to about 10%. Slight hemolytic behavior of the tested PrCFAP nanopowders may be a consequence of mechanical stress of the cell in the interaction with nanoparticles, as we
...
ll as the toxic effect of dissolved Pr3+ and F- ions from the FAP lattice. The above results indicate that the antibacterial PrCFAP nanophosphorus may be future evaluated for different biomedical applications, such as agents for cells labeling, therapy and drug delivery.
Luminescentni neorganski nanomaterijali (nanofosfor) na bazi fluorapatita (FAP) privlače značajno interesovanje za biomedicinske, biotehnološke i ekološke primene. Jednostavnom metodom precipitacije dobijeni su luminescentni nanomaterijali na bazi fluorapatita supstituisani Pr3+ i CO32- jonima (PrCFAP). Ranije objavljeni rezultati su pokazali da su nanoprahovi monofazni i sastavljeni od nanosfera, sa luminiscencijom u ljubičastoj boji. Pored toga, nanoprahovi su pokazali i antibakterijsko ponašanje protiv E. coli. U ovoj studiji prikazani su rezultati hemokompatibilnosti antibakterijskih luminiscentnih nanofospora dobijenih precipitacijom za različite biomedicinske i zdravstvene primene. Čisti FAP je pokazao stepen hemolize od 5% i može se smatrati hemokompatibilnim. Dopirani nanoprahovi su pokazali hemolizu do oko 10%. Blago hemolitičko ponašanje ispitivanih PrCFAP nanoprahova može biti posledica mehaničkog naprezanja ćelije u interakciji sa nanočesticama, kao i toksičnog dejstva ra
...
stvorenih Pr3+ i F jona iz FAP rešetke. Gore navedeni rezultati ukazuju da antibakterijski PrCFAP nanofosfori u budućnosti mogu biti procenjeni za različite biomedicinske primene, kao što su agenti za obeležavanje ćelija, terapije i isporuku lekova.
Keywords:
fluorapatite / chemocompatibility / luminescence / biomedical nanomaterials / fluorapatit / hemokompatibilnost / luminescencija / biomedicinski nanomaterijali
Source:
XXIII YuCorr International Conference. Meeting point of the science and practice in the fields of corrosion, materials and environmental protection, 2022, 37-42
Publisher:
Belgrade : Serbian Society of Corrosion and Materials Protection UISKOZAM
Funding / projects: