Elektrohemijski sintetizovani kompoziti sa inkorporiranim antibakterijskim agensima
Authors
Janković, Ana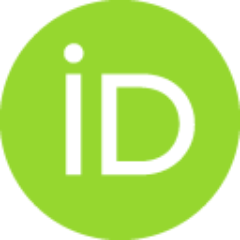 Nešović, Katarina
Stevanović, Milena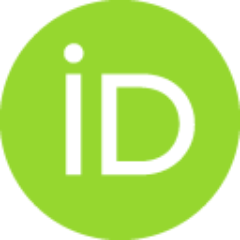 Đošić, Marija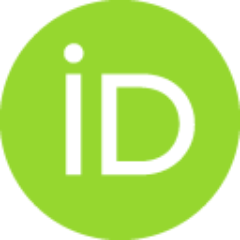 Vukašinović-Sekulić, Maja
Mišković-Stanković, Vesna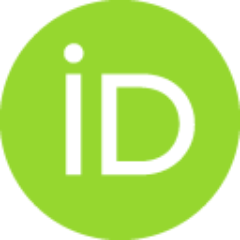 Contributors
Sladić, Dušan
Radulović, Niko
Dekanski, Aleksandar
Conference object (Published version)

Abstract
Elektrohemijske metode su korišćene za sintezu različitih kompozita namenjenih za medicinsku primenu kao antibakterijske prevlake za koštane titanske implantate ili kao visoko efikasni antibakterijski hidrogelovi za ubrzano zarastanje rana. Elektroforetskim taloženjem (EPD) u jednom koraku pri konstantnom naponu, uspešno je dobijena kompozitna prevlaka na bazi hidroksiapatita (HAP), hitozana (CS) i gentamicina (Gent) iz vodene suspenzije na titanu. Sadržaj gentamicina je kvantifikovan pomoću tečne hromatografije sa ultravioletnom (UV) detekcijom. Prevlaka HAP/CS/Gent je pokazala dobru antibakterijsku aktivnost protiv Staphylococcus aureus i Escherichia coli, što ukazuje na visok potencijal za biomedicinske primene. Biokompatibilni nanokompozitni hidrogel polivinil-alkohol/hitozan/grafen (PVA/CHI/Gr) sa nanočesticama srebra (AgNPs) dobijen je in situ elektrohemijskom sintezom u matrici nabubrelih hidrogelova PVA/CHI/Gr. Otpuštanje srebra je praćeno tokom 28 dana, a dobijeni profili ukaz
...
uju na postepeno kontrolisano otpuštanje tokom ovog perioda. Antibakterijska aktivnost prema S.aureus i E.coli je potvrđena testom u suspenziji i agar-difuzionom metodom.
Electrochemical methods were used for the synthesis of various composites intended for medical use as antibacterial coatings for bone titanium implants or as highly effective antibacterial hydrogels for accelerated wound healing. Electrophoretic deposition (EPD) in a single step at the constant voltage was successfully used to obtain composite coating based on hydroxyapatite (HAP), chitosan (CS) and gentamicin (Gent) from an aqueous suspension on titanium. Gentamicin content was quantified by liquid chromatography with ultraviolet (UV) detection. HAP/CS/Gent coating exhibited good antibacterial activity against Staphylococcus aureus and Escherichia coli, indicating the high potential for biomedical applications. Biocompatible poly(vinyl alcohol)/chitosan/graphene (PVA/CHI/Gr) nanocomposite hydrogel loaded with silver nanoparticles (AgNPs) was produced by in situ electrochemical synthesis in the pre-swollen PVA/CHI/Gr hydrogel matrix. Silver release was monitored for 28 days and the obt
...
ained profiles indicate slow controlled release over chosen time period. Antibacterial activity against S.aureus and E.coli was confirmed by in suspension testing and by disc-diffusion method.
Source:
56. savetovanje Srpskog hemijskog društva, 2019, 28-28
Publisher:
Belgrade : Serbian Chemical Society
Funding / projects: