Elektroforetsko taloženje antibakterijske kompozitne prevlake hidroksiapatita sa hitozanom, grafenom i gentamicinom
Authors
Stevanović, Milena
Đošić, Marija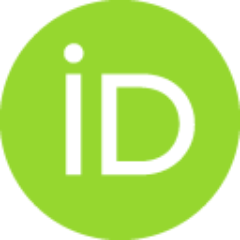 Janković, Ana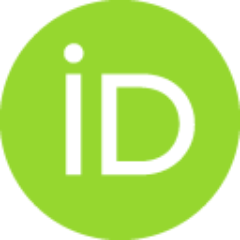 Vukašinović-Sekulić, Maja
Kojić, Vesna
Mišković-Stanković, Vesna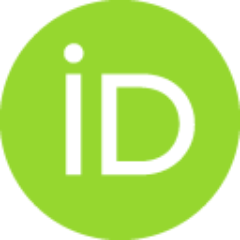 Contributors
Sladić, Dušan
Radulović, Niko
Dekanski, Aleksandar
Conference object (Published version)

Abstract
U ovom radu su ispitivane kompozitne prevlake koje se sastoje od hidroksiapatita (HAP), hitozana (CS) i grafena (Gr), sa i bez gentamicina (Gent) dobijene postupkom elektroforetskog taloženja (EPD). Taloženje je izvedeno u jednom koraku iz četvorokomponentne vodene suspenzije (HAP/CS/Gr/Gent) pri konstantnom naponu na titanskim (Ti) pločicama. Uticaj Gr i Gent je detaljno istražen primenom različitih fizičko-hemijskih i bioloških analiza. Karakteristike dobijenih HAP/CS/Gr i HAP/CS/Gr/Gent prevlaka ispitivane su infracrvenom spektroskopijom sa Furijeovom transformacijom (FT-IR), skenirajućom elektronskom mikroskopijom (FE-SEM), rendgenskom fotoelektronskom spektroskopijom (XPS) i rendgenskom difrakcionom analizom (XRD). Ispitivanja antibakterijske aktivnosti prema Escherichia coli i Staphylococcus aureus izvršena su metodom agar difuzije i testa u suspenziji, a citotoksičnost MTT testom na ćelijskim linijama MRC-5 i L929. Dobijeni rezultati ukazali su na veliki potencijal elektroforets
...
ki istaloženih kompozita za medicinske primene.
In this work composite coatings consisting of hydroxyapatite (HAP), chitosan (CS) and graphene (Gr), with and without gentamicin (Gent) produced by electrophoretic deposition process (EPD) were investigated. Deposition was performed in a single step from the four-component aqueous suspension (HAP/CS/Gr/Gent) at a constant voltage on titanium (Ti) plates. The influence of Gr and Gent has been thoroughly explored using various physico-chemical and biological analyses. The characteristics of the obtained HAP/CS/Gr and HAP/CS/Gr/Gent coatings were investigated using Fourier transform infrared spectroscopy (FT-IR), field emission scanning electron microscopy (FE-SEM), X-ray photoelectron analysis (XPS) and X-ray diffraction (XRD) techniques. Antibacterial efficacy assays against Escherichia coli and Staphylococcus aureus were performed by agar diffusion method and in suspension testing, while cytotoxicity was elucidated using MTT test toward MRC-5 and L929 cell lines. Obtained results point
...
ed out high potential of electrodeposited composites for medical applications.
Source:
56. savetovanje Srpskog hemijskog društva, 2019, 26-26
Publisher:
Belgrade : Serbian Chemical Society
Funding / projects: