Elektrohemijski sintetizovani bioaktivni kompoziti za medicinske primene
Authors
Janković, Ana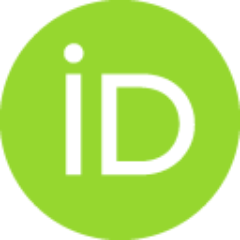 Nešović, Katarina
Stevanović, Milena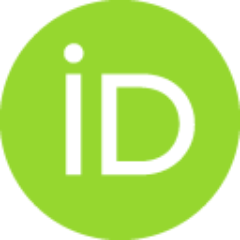 Đošić, Marija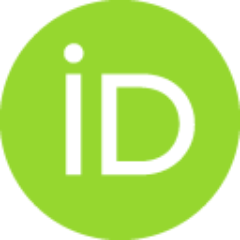 Kojić, Vesna
Vukašinović-Sekulić, Maja
Mišković-Stanković, Vesna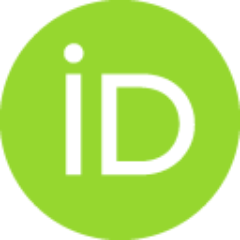 Contributors
Obradović, Dragojlo
Ranin, Lazar
Conference object (Published version)

Abstract
Elektrohemijske metode su koris ćene za sintezu razlic itih kompozita namenjenih za aplikacije u medicini kao antibakterijske prevlake na koštanim titanskim implantatima ili kao visoko efikasni antimikrobni hidrogelovi za ubrzano zarastanje rana. Prvi sintetisani materijal je kompozitna prevlaka hidroksiapatita (HAP) sa prirodnim polimerom hitozanom (CS) koja uključuje antibiotik gentamicin, dobijena metodom elektroforetskog taloz enja (EPD). EPD se izvodi pri konstantnom naponu na ploc icama c istog titana iz vodene suspenzije. Na ovaj nac in dobijena porozna homogena prevlaka ima poboljs anu mehanic ku c vrstoću i povoljne antibakterijske osobine. Prevlaka HAP/CS/Gent okarakterisana je difrakcijom X-zraka (XRD), infracrvenom spektroskopijom sa Furijeovom transformacijom (FT-IR) i skenirajućom elektronskom mikroskopijom (FE-SEM). Dobijeni rezultati potvrdili su formiranje nove kompozitne prevlake HAP/CS/Gent. Citotoksičnost prema dvema vrstama ćelijskih linija ispitana je koris ć
...
enjem testa iskljuc ivanja tripan plave boje (DET) i MTT testa za procenu ćelijske metaboličke aktivnosti. Prevlaka sa antibiotikom (HAP/CS/Gent) pokazala je dobru antibakterijsku aktivnost protiv Staphylococcus aureus i Escherichia coli, dok je istovremeno zadržala nisku citotoksičnost, što ukazuje na visok potencijal za biomedicinske primene. Drugi sintetisani materijal je biokompatibilni nanokompozitni hidrogel polivinil-alkohol/hitozan/grafen (PVA/CHI/Gr) sa nanočesticama srebra (AgNPs). AgNPs su dobijene in situ elektrohemijskom sintezom u matrici nabubrelih hidrogelova PVA/CHI/Gr. Korišćene su dve koncentracije CHI (0,1 mas.% and 0,5 mas.%), u cilju ispitivanja uticaja sadržaja CHI na svojstva nankompozitnih hidrogelova. Nanokompoziti Ag/PVA/CHI/Gr su dalje karakterisani metodom skenirajuće elektronske mikroskopije (SEM), Raman spektroskopije i rendgenske fotoelektronske spektroskopije (XPS). Otpuštanje srebra je praćeno tokom 28 dana, a dobijeni profili ukazuju na postepeno kontrolisano otpuštanje tokom ovog perioda. Antibakterijska aktivnost prema Staphylococcus aureus i Escherichia coli je potvrđena agar-difuzionim testom, dok je citotoksičnost ispitana direktnim testom isključenja sa bojom tripan-plavo (DET).
Electrochemical methods were employed for synthesis of various composites intended for applications in medicine as antibacterial coatings on titanium bone implants or as highly efficient antimicrobial hydrogels for accelerated wound healing. The first synthesized material is a composite coating of hydroxyapatite (HAP) with natural polymer chitosan (CS) which includes an antibiotic gentamicin, obtained by the method of electrophoretic deposition (EPD). EPD was carried out at the constant voltage on pure titanium plates from an aqueous suspension. Thus assembled porous homogenous coating would gain improved mechanical strength and favorable antibacterial properties. HAP/CS/Gent coating was characterized by X-ray diffraction (XRD), Fourier transform infrared spectroscopy (FT-IR), and field emission scanning electron microscopy (FE-SEM). Obtained results confirmed the formation of a new composite coating HAP/CS/Gent. Cytotoxicity against two types of cell lines was investigated using tryp
...
an blue dye-exclusion test (DET) and MTT assay for assessing cell metabolic activity. The antibiotic loaded coating (HAP/CS/Gent) exhibited good antibacterial activity against Staphylococcus aureus and Escherichia coli, while preserving low cytotoxicity, indicating the high potential for biomedical applications. The second synthesized material is biocompatible poly(vinyl alcohol)/chitosan/graphene (PVA/CHI/Gr) nanocomposite hydrogel loaded with silver nanoparticles (AgNPs). AgNPs were produced by in situ electrochemical synthesis in the pre-swollen PVA/CHI/Gr hydrogel matrix. Two concentrations of CHI (0.1 wt% and 0.5 wt%) were used in order to investigate the influence of CHI content on the properties of nanocomposite hydrogels. The Ag/PVA/CHI/Gr nanocomposites were further characterized by scanning electron microscopy (SEM), Raman spectroscopy and X-ray photoelectron spectroscopy (XPS). Silver release was monitored for 28 days and the obtained profiles indicate slow controlled release over chosen time period. Antibacterial activity against Staphylococcus aureus and Escherichia coli was confirmed by disc-diffusion tests, while low cytotoxicity was confirmed using trypan blue dye-exclusion test (DET).
Keywords:
elekrohemijska sinteza / biokompoziti / antibakterijska svojstva / electrochemical synthesis / antibacterial properties / biocomposites
Source:
XII Kongres mikrobiologa Srbije sa međunarodnim učešćem, Mikromed 2018 REGIO, 2018, 162-163
Publisher:
Beograd : UDRUŽENJE MIKROBIOLOGA SRBIJE
Funding / projects: