Bioactive Hydroxyapatite/Chitosan/Gentamicin Composite Coating Electrodeposited on Titanium
Authors
Stevanović, Milena
Đošić, Marija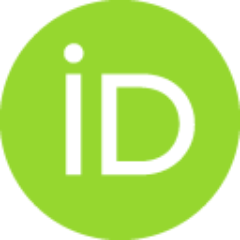 Janković, Ana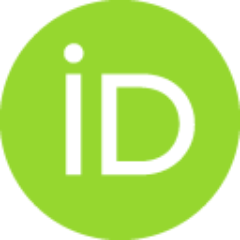 Vukašinović-Sekulić, Maja
Kojić, Vesna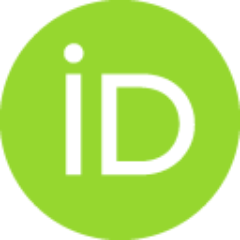 Mišković-Stanković, Vesna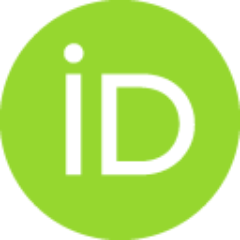 Contributors
Radmilović, Velimir R.
Radmilović, Vuk V.
Conference object (Published version)

Abstract
Titanium (Ti) is the most widely used implant material due to its high corrosion resistance, and good mechanical properties. The biocompatibility and bioactivity of titanium can be significantly improved by the modification of its surface through the deposition of bioceramic coating on Ti [1]. Materials of choice were hydroxyapatite (HAP), chitosan (CS) and gentamicin because of their good properties. HAP is well known for its outstanding biocompatibility, chemical composition similar to natural bone and its ability to promote osseointegration. Improvement of mechanical and antimicrobial properties of the coating was achieved by addition of CS, biocompatible, natural polymer [2]. In order to improve antibacterial properties, and to avoid the occurrence of various inflammatory processes during implantation, a broad spectrum antibiotic gentamicin was added [3]. The combination of good mechanical properties of Ti, the bioactivity of HAP and good adhesion properties of CS enable
...
s the production of bone tissue implants with improved biological functions. Cathodic electrophoretic deposition process (EPD) was employed for assembling composite HAP/CS and HAP/CS/Gent coating on Ti substrate (Figure 1.). EPD was carried out at the constant voltage on pure Ti plates from an aqueous suspension. The aim was to produce homogenous bioactive coatings with improved mechanical properties and remarkable antibacterial effects. Obtained coatings were characterized by Fourier transform infrared spectroscopy (FT-IR), X-ray photoelectron spectroscopy (XPS) and field emission scanning electron microscopy (FE-SEM). Antibacterial properties of coatings were tested against two bacteria strains – Staphylococcus aureus and Escherichia coli, by agar diffusion test. Evaluation of relative cytotoxicity of obtained coatings was performed using MTT test. The ability of coatings to promote osseointegration was tested using ALP assay. Obtained results confirmed the successful deposition of HAP/CS and HAP/CS/Gent coatings on Ti using EPD technique. Hydrogen bonding of functional groups of CS and HAP was confirmed by FT-IR analysis which also revealed several bands characteristic for CS. Due to low gentamicin content in HAP/CS/Gent coating, no characteristic bands corresponding to gentamicin were detected. The presence of gentamicin in HAP/CS/Gent was revealed by XPS analysis through the deconvolution of C1s peak that indicated binding of gentamicin to the matrix. Addition of the polymer significantly improved morphology, and bioactivity of thus formed composite. Morphology examination of HAP/CS and HAP/CS/Gent is represented in Figure 2. FE-SEM micrographs confirmed bioactivity of HAP/CS and HAP/CS/ Gent after immersion in SBF. The rapid formation of apatite in a relatively short time (after only 7 days) showed coatings ability to promote bonding between natural bone and implants. MTT assay for HAP/CS and HAP/CS/Gent indicated low cytotoxicity against MRC-5 and L929 cell lines. Both composite coatings exhibited strong antibacterial activity against S.aureus and E. coli, indicating the high potential for biomedical applications. This effect was slightly more pronounced for the samples tested against S. aureus, for both HAP/CS and HAP/CS/Gent coatings. Excellent osteogenic properties, through the promotion of osteoblast differentiation were confirmed by ALP assay. Results were much more pronounced for HAP/CS/ Gent coating. Therefore, HAP/CS and HAP/CS/Gent coatings can be considered as an excellent promising candidate for biomedical hard tissue implants [4].
Source:
First International Conference on Electron Microscopy ELMINA2018, 2018, 225-227
Publisher:
Belgrade : Serbian Academy of Sciences and Arts
Funding / projects: