Bioceramic coatings synthesized using electrophoretic deposition
Authors
Jaćimović, Nevena
Mišković-Stanković, Vesna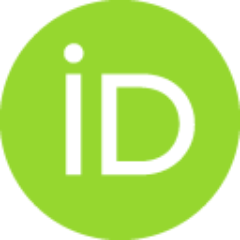 Đošić, Marija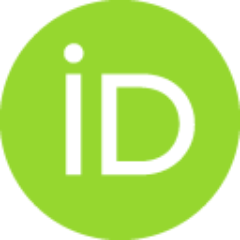 Janković, Ana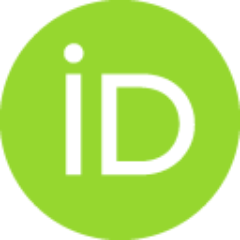 Contributors
Milinković, Bojana
Jalić, Radovan
Conference object (Published version)

Abstract
Uvod: Regenerativna medicina poslednjih decenija postaje jedna od najbrže rastućih oblasti zdravstva, sa posebnim fokusom na razvoj biomaterijala namenjenih primeni u ortopediji. Cilj: Optimizacija uslova formiranja biokeramičkih kompozitnih prevlaka iz suspenzije na bazi hidroksiapatita (HAP), hitozana (CS) i polivinil-alkohola (PVA) sa dodatkom antibiotika gentamicina (Gent), na titanskom supstratu metodom elekroforetskog taloženja (EPD). Ispitivanje bioaktivnosti i procena antibakerijskih svojstava prevlake HAP/CS/PVA/Gent. Materijal i metode: Hidroksiapatit (HAP), hitozan (CS), polivinil-alkohol (PVA) i gentamicin (Gent) korišćeni su za sintezu suspenzije iz koje su taložene biokeramičke prevlake na titanskim pločicama (Ti). Za EDP je korišćen instrument Electrophoresis Power Supply EV231 (Peqlab, Erlangen, Germany). Biokeramičke prevlake na Ti supstratu dobijene su metodom elektroforetskog taloženja pri konstantnom naponu od 7 V. Pri ovom postupku Ti pločica kao radna ka
...
toda postavljena je između dve platinske (Pt) pločice-anode i elektrode su uronjene u suspenziju HAP/CS/PVA/ Gent (vršena je optimizacija vremena taloženja u rasponu od 5 do 12 min). Radi karakterizacije dobijenih prevlaka nakon potapanja u simuliranoj telesnoj tečnosti (SBF) na 37°C, nakon perioda od 7 i 14 dana, korišćena je metoda rendgenske difrakcije (XRD), infracrvena spektroskopija sa Furijeovom transformacijom (FTIR) i skenirajuća elektronska mikroskopija (SEM). Procena antibakterijske aktivnosti prema dva bakterijska soja Echerichia coli i Staphylococcus aureus kvalitativno je određena agar difuzionom metodom. Rezultati: Dokazana je pretpostavljena bioaktivnost prevlake HAP/CS/PVA/Gent metodama karakterizacije koje su pokazale rast nove hidroksiapatitne faze, dobru umreženost polimera i homogenost sintetisane prevlake. Merenjem inhibicionih zona dobijenih agar difuzionom metodom pokazana je jaka antibakterijska aktivnost prevlake prema oba bakterijska soja. Zaključak: Biokeramičke prevlake dobijene elektroforetskim taloženjem, iz suspenzije HAP/ CS/PVA/Gent, pokazuju dobru mogućnost primene u regenerativnoj ortopediji.
Introduction: In recent decades, regenerative medicine has become one of the fastest growing areas of health care, with an emphasis on developing biomaterials to be used in orthopedics. Aim: Optimization of deposition conditions of bioceramic composite coatings from suspension based on hydroxyapatite (HAP), chitosan (CS) and polyvinyl alcohol (PVA) with the addition of gentamicin (Gent), on titanium substrate by electrophoretic deposition process (EPD). Investigation of coating bioactivity and antibacterial activity. Material and Methods: Hydroxyapatite (HAP), chitosan (CS), polyvinyl alcohol (PVA) and gentamicin (Gent) were used to synthesize a suspension from which bioceramic coatings were deposited on titanium plates (Ti). Electrophoretic deposition was performed using Electrophoresis Power Supply EV231 (Peqlab, Erlangen, Germany). The bioceramic coatings on the Ti substrate were obtained by electrophoretic deposition at the constant voltage of 7 V. During this process, Ti
...
plate was used as a cathode placed between two platinum (Pt) plates – anodes and the electrodes were immersed in a HAP/CS/PVA/Gent suspension (the deposition time was optimized in the range from 5 to 12 min). X-ray diffraction (XRD), Fourier transform infrared spectroscopy (FTIR) and scanning electron microscopy (SEM) methods were employed for the characterization of the obtained coatings after 7 and 14 days of immersion in a simulated body fluid (SBF) at 37°C. The antibacterial activity against two bacterial strains Escherichia coli and Staphylococcus aureus was evaluated using the agar diffusion method. Results: The assumed bioactivity of the HAP/CS/PVA/Gent coating has been proven by characterization methods that showed the growth of a new hydroxyapatite phase, good crosslinking of the polymer and homogeneity of the synthesized coating. Measurement of inhibition zones obtained by the agar diffusion method showed strong antibacterial activity of the coating against both bacterial strains. Conclusion: Bioceramic coatings obtained by electrophoretic deposition from a HAP/CS/PVA/ Gent suspension can be considered for application in regenerative orthopedics.
Keywords:
biomaterijal / elektroforetsko taloženje / bioaktivnost / antibakterijska aktivnost / biomaterial / electrophoretic deposition / bioactivity / antibacterial activity
Source:
14th scientific conference - Students encountering science – StES 2021, 2021, 60-60
Publisher:
Banja Luka : University in Banja Luka
Funding / projects: