Adsorption of mycotoxins by unmodified and modified phillipsite
Authors
Marković, Marija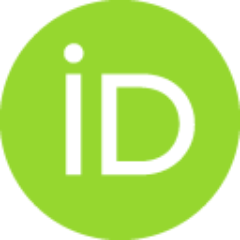 Daković, Aleksandra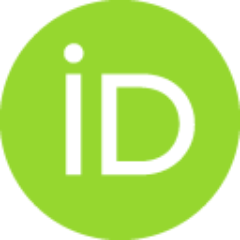 Rottinghaus, George E.
Krajišnik, Danina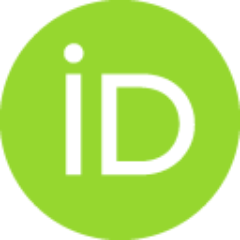 Milić, Jela
Mercurio, Mariano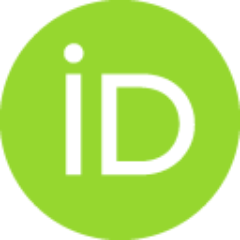 Contributors
Franus, Wojciech
Madej, Jarosław
Conference object (Published version)

Abstract
Introduction Mycotoxins are secondary metabolites produced by various fungi, primarily belonging to Aspergillus, Fusarium, or Penicillium genera. The most common mycotoxins found in animal feed are the aflatoxins, ochratoxins, trichothecenes, fumonisins, zearalenone and ergot alkaloids. Consumption of mycotoxin-contaminated diet may induce acute and long-term chronic effects in animals and humans, resulting in teratogenic, carcinogenic and oestrogenic or immune-suppressive effects (Zhu et al., 2016). One approach to reduce deleterious effects of mycotoxins is to use adsorbents in animal feed to bind mycotoxins efficiently in the gastrointestinal tract and prevent their adsorption in the digestive tract. The preferred adsorbents are aluminosilicates (natural zeolites and clay minerals). These adsorbents in their natural form are effective in binding aflatoxins but less effective in binding other mycotoxins. Chemical modification of these minerals with cationic surfactants results in a
...
n increased hydrophobicity of the surface and improved adsorption for the majority of the mycotoxins. Clinoptilolite, in its natural form, was effective in adsorbing aflatoxin B1 (AFB1), while clinoptilolite modified with cationic surfactants such as octadecyldimethylbenzyl ammonium chloride and benzalkonium chloride was effective in binding ochratoxin A (OCHRA) and zearalenone (ZEN) (Daković et al., 2005; Marković et al., 2017). Besides clinoptilolite, phillipsite modified with different levels of cetylpyridinium chloride was also shown to be an effective adsorbent for ZEN (Marković et al, 2017). Since adsorption of mycotoxins may be dependent on the type of surfactant, the aim of this research was to investigate how the modification of phillipsite with surfactant hexadecyltrimethyl ammonium bromide (HDTMA) would influence the adsorption of AFB1, OCHRA and ZEN. Experimental Methods A sample of Neapolitan Yellow Tuff (Campania, Italy) composed primarily of phillipsite (PHI), was used as starting material. The modified sample was prepared by treatment of a 10% aqueous suspension of starting material with the surfactant hexadecyltrimethyl ammonium bromide (HDTMA) in an amount equivalent to 100% of its external cation exchange capacity (ECEC) and denoted as PHB-100. Mycotoxins, AFB1, OCHRA and ZEN were obtained from Sigma-Aldrich Co. Adsorption experiments were performed using the following procedure: duplicate aliquots of 0.1M phosphate buffer (pH 3 and 7) containing 2 ppm AFB1, 2 ppm OCHRA and 2 ppm ZEN in solution (10 mL) were added to 15 mL screw cap Falcon polypropylene tubes to which had been added 20, 10, 5 or 2 mg of PHI and PHB-100. In order to eliminate exogenous peaks, controls were prepared by adding 10 mL of 0.1 M phosphate buffer (pH 3 and 7) to Falcon tubes containing 10 mg of each adsorbent. All samples were placed on a rotating shaker for 30 min at room temperature, centrifuged for 5 min at 13000 rpm and 2 mL of the aqueous supernatant was removed for HPLC analysis. Results and Discussion Adsorption of AFB1, OCHRA and ZEN by PHI and PHB-100 at different pH values is presented in Figures 1 and 2. Adsorption of each mycotoxin increased with increasing amounts of PHI and PHB-100 in suspension. PHI showed a high adsorption for AFB1 at pH 3 and moderate adsorption at pH 7, while adsorption of OCHRA and ZEN by PHI was low at both pH values (less than 10% for OCHRA and less than 20% for ZEN). Modified phillipsite showed increased adsorption for each mycotoxin at all investigated amounts of adsorbents. Compared to the PHI, adsorption of AFB1 by PHB-100 was slightly increased at pH 3 (from 80.0% for PHI to 85.2% for PHB-100), while a higher increase was observed at pH 7 (from 51.9% for PHI to 81.5% for PHB-100). A much higher increase in adsorption by PHB-100 was observed for OCHRA and ZEN at both pH values. In conclusion both PHI and PHB-100 were efficient in the adsorption of AFB1 at pH 3, while the presence of HDTMA at the zeolitic surface increased adsorption of AFB1 at pH 7. Unmodified PHI showed low adsorption of OCHRA and ZEN at both pH values, while modification of phillipsite with HDTMA ions significantly increased adsorption of both these mycotoxins.
Source:
ZEOLITE 2018 - 10th International Conference on the Occurrence, Properties and Utilization of Natural Zeolites, 2018, 61-62
Publisher:
Lublin : Lublin University of Technology
Funding / projects: