Efficient removal of Cd2+ from aqueous solution using subgleba of mushroom Handkea utriformis
Authors
Milošević, Dragana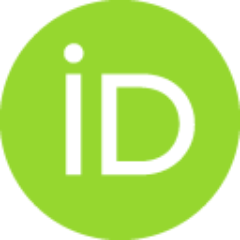 Kovačina, Jovanka N.
Bugarčić, Mladen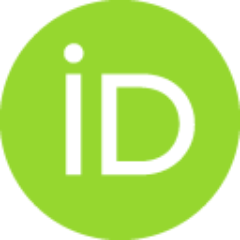 Simović, Anđela
Petrović, Predrag
Marinković, Aleksandar
Petrović, Rada
Contributors
Gligorić, Miladin
Vujadinović, Dragan
Beribaka, Mirjana
Conference object (Published version)

Abstract
Mushrooms are widely investigated and recognized as perspective materials for the removal of various pollutants from wastewater effluents. In this study, mosaic puffball Handkea utriformis was tested as a new biodegradable, but relatively stable material for Cd2+ adsorption from aqueous mediums. The fruiting body of Handkea utriformis goes through the process of autodigestion, during which their inside – gleba is turned into a powdery, sporebearing mass, and the lower portion of the fruiting body – subgleba, into a dark, dry, spongy mass. The impurities and spores present on the surface of the subgleba can be removed in a simple process of purification with acidic and alkaline solutions. The purification decreases the hydrophobicity of the surface of this material, and therefore increases the number of surface functionalities, knowing that subgleba consists of sugars, proteins and polymeric pigments (melanins). The subgleba purified with 0.1M HCl and 0.1M NaOH (Sp) was used
...
for the removal of Cd2+ from the aqueous solution. The efficiency of the material for adsorption of Cd2+ was investigated in a batch system under the constant initial concentration of adsorbate and pH and different concentrations of the adsorbent. Composition and surface morphology were characterized by using FT-IR spectroscopy, SEM and EDX analysis. Concentrations of Cd2+, before and after adsorption, were determined by using Atomic Absorption Spectroscopy (AAS). The Langmuir and Freundlich isotherm models, as well as kinetic models, were evaluated to correlate experimental data. The results showed that kinetic data were well fitted by a pseudo-second-order model. Isotherms studies revealed that the best fit was achieved with the Langmuir isotherm model with a maximum adsorption capacity of 15.2, 19.1 and 25.0 mg g-1 at 25, 35 and 45ºC, respectively.
Keywords:
adsorption / mushrooms / subgleba / Cd2+ / water treatment
Source:
VII International Congress Engineering, Environment and Materials in Process Industry, 2021, 73-73
Publisher:
Zvornik : University of East Sarajevo, Faculty of Technology