Cascade luminescence and antibacterial behavior of fluorapatite nanopowder co-doped with Pr3+, NO3- and CO32- ions
Authors
Milojkov, Dušan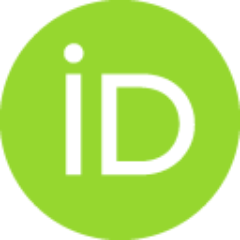 Sokić, Miroslav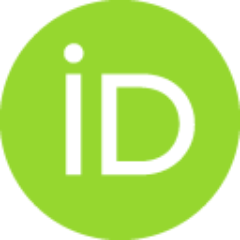 Živković-Radovanović, Vukosava
Manojlović, Vaso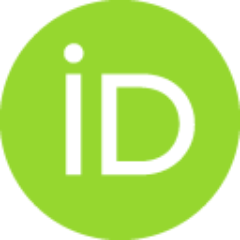 Mutavdzić, Dragosav R.
Janjić, Goran V.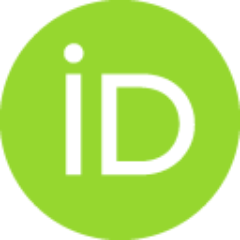 Radotić, Ksenija
Article (Published version)

Abstract
In this study, luminescence and antibacterial behavior of pure fluorapatite (FAp) and praseodymium-nitrate-carbonate co-doped fluorapatite (PrNCFAp) nanopowders were investigated. Uniform nanopowders were synthesized by precipitation reaction followed by centrifugation and systematically characterized by XRD, FTIR, SEM-EDS, TG and PL methods. XRD analysis revealed the formation of hexagonal FAp crystals, and FTIR spectra indicate the presence of nitrate (NO3-) and carbonate (CO32-) species. SEM analyzes confirm agglomerates composed of irregular nanometer-sized spheres. Emission of FAp nanopowder occurred in the violet-blue region of the visible part of the spectrum, with redshift to the blue-green color region when Pr3+, NO(3)(- )and CO32- co-doped in the lattice. Analysis of luminescence spectra by MCR-ALS method extract three fluorophores from the PrNCFAp sample and showed simultaneous existents of emission-reabsorption-emission between dopants in FAp lattice. Antibacterial activity
...
against pathogen Staphylococcus aureus was investigated before and after treatment of nanopowders by UVA radiation of 365 nm. Nanopowders irradiated with UVA compared to non-irradiated reduced Staphylococcus aureus by 84.9% for PrNCFAp and 33.3% for FAp in the first 0.5 h of contact, and 76.1% and 42.9% after 24 h of contact. In addition, the obtained luminescent nanomaterials showed a low degree of hemolytic activity and could potentially be candidates for further research in dentistry.
Keywords:
Pr3+ / NO3- / Free radicals / Fluorapatite / Cascade luminescence / Antibacterial activity
Source:
Optical and Quantum Electronics, 2023, 55, 1
Funding / projects: