Mašinski obradivi staklokeramički materijali na bazi slojevitih i lančastih silikata
Machinable glass-ceramics based on the layer and chain silicates
Authors
Tošić, Mihajlo B.
Živanović, Vladimir D.
Đuričić, Mirjana A.
Nikolić, Jelena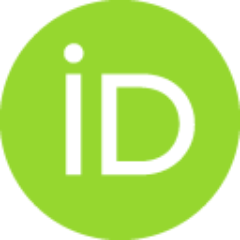 Dimitrijević, Radovan Ž.
Article (Published version)

Abstract
U ovom radu su prikazani rezultati proučavanja kristalizacionog ponašanja višekomponentnog stakla sa sadržajem anjona F od 2,40 mas%, radi dobijanja mašinski obradive staklokeramike na bazi slojevitih i lančastih silikata. Rezultati pokazuju da se pri njegovoj kristalizaciji formiraju sledeće kristalne faze: flogopit, diopsid i leucit. Najmanju brzinu rasta kristala ima leucit, zbog čega njegovo formiranje kontroliše ukupan proces kristalizacije. Analiza kinetike transformacije pokazuje da ovaj proces karakterišu sledeće vrednosti kinetičkih parametara: Ea = 315±26 kJ/mol i n = 1,80. Ovakve vrednosti ovih parametara ukazuju da se rast kristala leucita odvija na atomski facetovanim granicama kristal/staklo i da je kontrolisan zapreminskom difuzijom u staklu.
This paper presents the results of the study of the crystallization behaviour of multicomponent glass with 2.49 wt% of F anions for obtaining the glass-ceramics based on the layer and chain silicates. The results show that during the glass crystallization the crystalline phases were formed phlogopine, diopside and leucite. The leucite has the lowest crystal growth rate, and therefore its formation controls the whole crystallization process. Analysis of the crystallization kinetics shows that the process is characterized by the following kinetic parameters Ea = 315±26 kJ/mol and n = 1.80. These values of parameters show that the process of leucite crystal growth occurs at the smooth atomic scale-faceted crystal/glass interfaces and that it is controlled by glass volume diffusion.
Keywords:
slojeviti silikati / mašinski obradiva staklokeramika / lančasti silikati / kristalizacija / machinable glass-ceramics / layer silicates / crystallization / chain silicates
Source:
Procesna tehnika, 2002, 18, 1, 233-235
Publisher:
Savez mašinskih i elektrotehničkih inženjera i tehničara Srbije (SMEITS), Beograd