Biosorpcija mikotoksina otpadnom biomasom
Biosorption of mycotoxins by waste biomass
Authors
Adamović, Milan
Stojanović, Mirjana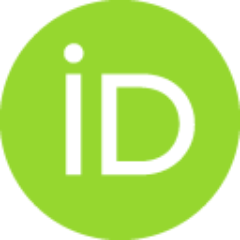 Lopičić, Zorica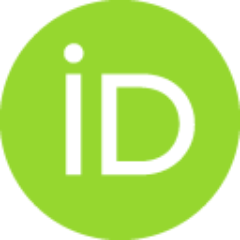 Milojković, Jelena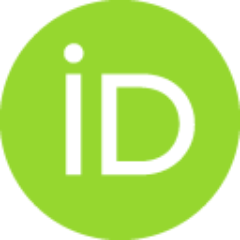 Lačnjevac, Časlav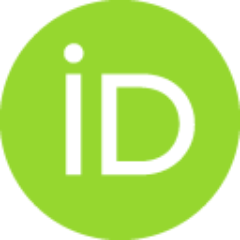 Petrović, Jelena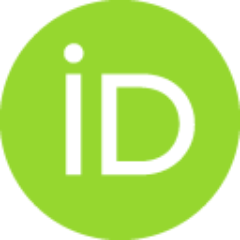 Bočarov-Stančić, Aleksandra
Article (Published version)

Abstract
U radu su prikazani rezultati in vitro istraživanja mogućnosti korišćenja otpadne biomase vodenog korova Myriophyllum spicatum (M.spicatum, krocanj ili drezga) i koštica voća (breskva i višnja), u prirodnom i modifikovanom obliku, kao potencijalnih biosorbenata mikotoksina. Indeks biosorpcije je ispitivan na pH 3.0;6.9 i 7.0 u elektrolitu 0.1 M K2HPO4. Visok indeks biosorpcije aflatoxina B1 (AFL B1) utvrđen je za algu M. spicatum (94,70 odnosno 96,00 %). Nemodifikovane koštice breskve su vezivale manje količine AFL B1 (73.30 odnosno 80.00 %) dok je kod koštice višnje adsorpcija istog mikotoksina bila vidno slabija (58,82 odnosno 41,18%). Vrednosti biosorpcije za ohratoksin A (OTA), imale su, zavisno od biosorbenta i pH, izražena variranja (od 20.00 do 76.20 %). Najveći afinitet prema vomitoksinu (DON), imale su nemodifikovane koštice breskve (50 %), pri pH 6.9, a prema zearalenonu (ZON) vodeni korov M. spicatum (70 odnosno 75%). Afinitet prema diacetoksiscirpenolu (DAS), iako znatno sl
...
abiji, utvrđen je na obe pH vrednosti kod modifikovane koštice breskve (16.67 odnosno 33.33%) i modifikovane koštice višnje (16.67%). Podjednako dobar afinitet prema T-2 toksinu utvrđen je kod modifikovane koštice breskve i koštice višnje u nemodifikovanom i modifikovanom obliku (50.00 odnosno 40.00 %); pri nižoj pH vrednosti (3.0) upotrebljenog elektrolita afinitet prema ovom mikotoksinu je bio veći. Ostvareni rezultati ukazuju da su ispitivane otpadne biomase u prirodnom ili modifikovanom obliku bile efikasni biosorbenti pojedinih mikotoksina sa najvećim afinitetom prema AFL B1.
The paper presents the results of in vitro studies of the possibility of using waste plant materials: biomass of aquatic weed Myriophyllum spicatum (Eurasian watermilfoil or spiked watermilfoil) and fruit stones (peach and sour cherry) in a natural and chemicaly modified form, as a potential biosorbents of different mycotoxins. Biosorption indexes were examined at pH 3.0, 6.9 or 7.0, respectively in electrolite 0.1 M K2HPO4. The highest biosorption indexes of aflatoxin B1 (AFL B1) were determined by algae M. spicatum (94.70 and 96.00%, respectively). Unmodified peach stones binded less quantities of AFL B1 (73.30 and 80.00%, respectively) while sour cherry stones adsorbed the smallest quantity af applied AFL B1 (58.82 and 41.18 %, respectively). The values of biosorption for ochratoxin A (OTA) varied a grait deal, dipending on the biosorbent type and pH values (20.00­76.20%). The best affinity to vomitoxin (DON-in), was observed by unmodifiedpeache stones (50%), at pH 6.9, and for zear
...
alenone (ZON) by M. spicatum (70 and 75%, respectively). Binding of diacetoxyscirp enol (DAS), although much weaker, was recorded at both pH values of applied electrolite by modified peache stones (16.67 and 33.33%, respectively) and modified sour cherry stones (16.67%). Equally good affinity for T-2 toxin was found in modified peache stones, and unmodified and modified form of sour cherriy stones (50.00 and 40.00%, respectively); at lower pH value (3.0) adsorption of this mycotoxin was more pronaunced. Presented results indicate that the tested waste biomasses, in the natural or modified form, were effective biosorbents of different mycotoxins with the highest affinity for AFL B1.
Keywords:
otpadna biomasa / Myriophyllum spicatum / mikotoksini / koštice voća / biosorpcija / waste biomass / Myriophyllum spicatum / mycotoxins / in vitro / fruit stones / biosorption
Source:
Zaštita materijala, 2013, 54, 4, 327-333
Publisher:
Inženjersko društvo za koroziju, Beograd
Funding / projects: