The nucleation behavior of k2o center dot tio2 center dot 3geo(2) undercooled melt
Authors
Grujić, Snežana R.
Blagojević, Nikola S.
Tosić, Mihajlo B.
Živanović, Vladimir D.
Nikolić, Jelena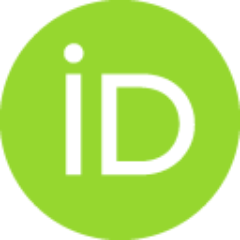 Article (Published version)

Abstract
The nucleation of K2TiGe3O9 crystals in an undercooled melt of stoichiometric composition was studied. Volume nucleation with spherical morphology of the growing crystals was determined. The nucleation range is in the temperature interval 540-630 degrees C. A maximum of the steady state nucleation rate of I-max = 1.4 x 10(15) m(-3).s(-1) was determined at the temperature T-n(max) = 582 degrees C. The temperature and time dependence of the nucleation rate was analyzed and it was shown that such a nucleation behavior was the result of a low thermodynamic and kinetic barrier. The results showed that the temperature intervals of nucleation and crystal growth of this undercooled melt partly overlapped.
Keywords:
Undercooled melt / K2TiGe3O9 / Homogenous nucleation
Source:
Ceramics - Silikaty, 2009, 53, 2, 128-136
Publisher:
University of Chemistry and Technology, Prague