Adsorpcija arsenata na modifikovanim klinoptilolitima
Adsorption of arsenate on modified clinoptilolites
Authors
Stanić, Tanja
Živanović, A.
Daković, Aleksandra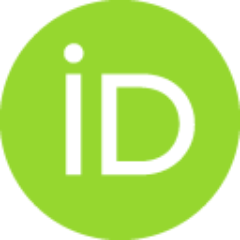 Milićević, Sonja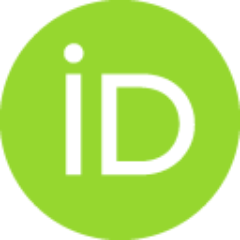 Stojanović, Ana
Matijašević, Srđan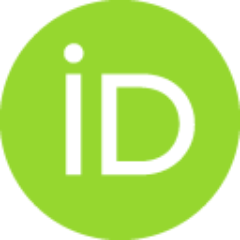 Article (Published version)

Abstract
Prisustvo arsena u vodama predstavlja jedan od osnovnih faktora koji ograničavaju njeno korišćenje. U ovom radu su prikazani rezultati adsorpcije arsenata iz vodenih rastvora na modifikovanom prirodnom zeolitskom tufu (klinoptilolit). Klinoptilolit je modifikovan korišćenjem rastvora primarnih i kvaternarnih amina (organozeoliti), kao i FeCl3. U poređenju sa organozeolitima najveći indeks adsorpcije arsenata (>97%) je pokazao Fe-modifikovani klinoptilolit. Kinetička analiza adsorpcije arsenata na Fe-modifikovanom klinoptilolitu je pokazala da je adsorpcija veoma brza. Eksperimentalni podaci adsorpcije arsenata na Fe-modifikovanom klinoptilolitu su fitovani prema modelima različitih adsorpcionih izotermi, a najbolje slaganje eksperimentalnih rezultata je dobijeno korišćenjem Langmir-Frojndlihovog modela, sa koeficijentom slaganja od 0.99 .
Arsenic in natural water is of major concern to many of water utilities in the world. In this paper the results of the adsorption of arsenate from aqueous solutions on modified natural zeolitic tuff (clinoptilolite) are presented. Clinoptilolite was modified by using the solutions of primary and quaternary amine (organozeolites), as well as FeCl3. Compared to organozeolites, the highest arsenate adsorption index (>97%) was achieved with Femodified clinoptilolite. Kinetics analysis of arsenate adsorption by Fe-modified clinoptilolite begins very fast. The experimental data of arsenate adsorption by Fe-modified clinoptilolite were fitted using the different models of adsorption isotherms and the best fit of the experimental data was obtained using the Langmuir-Freundlich model, having correlation coefficient value of 0.99. .
Keywords:
zeolit / bakar / adsoprcija / zeolite / iron / clinoptilolite / arsenate / adsorption
Source:
Voda i sanitarna tehnika, 2008, 38, 2, 71-73
Publisher:
Udruženje za tehnologiju vode i sanitarno inžinjerstvo, Beograd