Izučavanje procesa okrupnjavanja mlevenog krečnjaka radi primene u poljoprivredi
Authors
Jovanović, Vladimir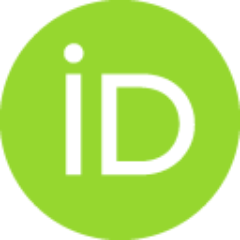 Contributors
Knežević, Dinko
Lazić, Predrag
Sekulić, Živko
Doctoral thesis (Published version)

Abstract
Primena krečnjaka je veoma široka, na svim "kiselim" zemljištima u ratarstvu, voćarstvu, vinogradarstvu, hortikulturi i šumarstvu, za podizanje prinosa i kvaliteta proizvoda. Cilj je da se postigne optimalna pH vrednost zemljišta (pH u normalnom rastvoru KCl od 5 do 5,5). Kako se za ovu primenu uglavnom koristi i praškasti krečnjak iz raznih filterskih postrojenja, najveći problem pri njegovoj aplikaciji je rasipanje pri transportu i manipulaciji. Takođe dolazi do raznošenja te prašine sa zemljišta putem vetra. Sa druge strane krečnjak treba bude dovoljno sitan da bi se pod uticajem atmosferilija rastvorio i ravnomerno rasporedio u zemjištu Nakon preliminarnih opita okrupnjavanja utvrđeno je da se okrupnjavanje mlevenog litotamnijskog krečnjaka ležišta "Dobrilovići", kod Loznice, može obaviti (jednostavnim i ekonomičnim) postupcima briketiranja i peletizacije. Postupci okrupnjavanja u najvećem broju slučajeva zahtevaju primenu vezivnih sredstava (u ovom slučaju bentonit), koja utiču na
...
kvalitet (mehanička svojstva) gotovih proizvoda (briketa i peleta). Iz tih razloga je osnovni zadatak ispitivanja izvršenih u okviru ove doktorske disertacije bio da se ispita uticaj različitih postupaka okrupnjavanja na kvalitet tj. hemijski sastav, granulometrijski sastav, otpornost na udar, otpornost na pritisak i dezintegraciju u vodi proizvoda okrupnjavanja (briketa i peleta) dobijenih od litotamnijskog krečnjaka ležišta "Dobrilovići", kao i njihovu rastvorljivost u vodi, a ispitivan je i uticaj vetra na raznošenje materijala tokom primene. Takođe, na briketima i peletima su urađene DTA/TG analiza, analiza FT-IR i SEM analize. Sagledavanjem rezultata dobijenih ispitivanjem mehaničkih osobina dobijenih briketa i peleta možemo reći da je moguće dobiti proizvod zahtevanih karakteristika za potrebe poljoprivrede, a to su uzorci briketa sa masenim udelom veziva od 10% za sve radne pritiske prese (2, 5, 10, 15, 20 i 25 kN), kao i tri uzorka briketa sa masenim udelom veziva od 5%, pri visokim i najvišim vrednostima radnog pritiska prese (20 i 25 kN). Ovo predstavlja ispunjenje jednog od ciljeva izrade ove disertacije – "Utvrđivanje optimalnih parametara u procesu okrupnjavanja", kao i potvrdu hipoteza predstavljenih u postavci disertacije. Dakle, sa aspekta održanja kvaliteta hemijskog sastava krečnjaka za potrebe poljoprivrede, kao i ekonomije, sadržaj vezivnog sredstva treba da bude kontrolisan I nizak, dok sa aspekta mehaničkih karakteristika učešće veziva treba da bude što veće. Mada ocena ekonomičnosti navedenih postupaka nije izvedena logično je da smanjenje veziva doprinosi smanjenju troškova. Rukovodeći se ovim saznanjima, uz jasnu težnju da se kvalitet dobijenih proizvoda okrupnjavanja (peleta i briketa) održi u zahtevanim granicama, izvedena ispitivanja pokazuju da se najkvalitetniji proizvodi dobijaju postupkom briketiranja i to pri svim oblastima radnog pritiska prese, od niskog preko srednjeg do visokog, kao i pri različitim udelima vezivnog sredstva. Prethodni zaključak pokazuje da je postavljeni cilj – dobijanje kvalitetnog proizvoda okrupnjavanja na mlevenom krečnjaku ostvaren, što je istovremeno I praktični doprinos ove disertacije. Istovremeno je pokazano da postoji veza između postupka okrupnjavanja, uslova okrupnjavanja, kao i udela vezivnog sredstva sa kvalitetom dobijenih proizvoda.
Wide application of limestone on the "acidic" soils in farming, fruit growing, viticulture, horticulture and forestry, for increase in yield and quality of products. The aim is to achieve the optimal pH value of soil (pH in normal solution of KCl, in the range between 5 and 5.5). For this purpose, the most often material that is aplicated is the powdered limestone from a variety of filter plants. The great problem, connected with application of powdered material is wastage during transport and manipulation. Additionally, the spreading the dust from the land by the wind is present. On the other hand, limestone should be fine grinded so it could be diluted and evenly distributed into the soil under the atmospheric influence. After the preliminary trials, it was concluded that agglomeration of grinded litotamnian limestone form the "Dobrilovići" deposite, near Loznica, could be done (simply and economically) using briquetting and pelletization process. Agglomeration processes, in the most
...
cases, demand application of binding agens (bentonite, in this case), which influences the quality (mechanical characteristics) of the final products (briquettes and pellets). The aim of this doctoral dissertation is to investigate the influence of the different agglomeration processes on the quality, e.g. chemical composition, granulometrical composition, impact resistance, compressive strength as well as disintegrating in water, of the agglomeration products (briquettes and pellets) produced using the litotamnian limestone from the "Dobrilovići" deposite. Additionally, the water solubility and the influence of the windage loss during application. Also, the DTA/TG, FT-IR and SEM analysis were done. The results obtained from the investigation of mechanical characteristics of obtained briquettes and pellets it could be concluded that it is possible to get the product with required characteristics for the agriculture application. These are briquette samples with 10wt.% of binder for press at all operating pressures (2, 5, 10, 15, 20 and 25 kN), as well as three briquette samples with 5wt.% of binder, under the high and highest values of operating pressure (20 and 25 kN). This represents the fulfillment of one of the objectives of this doctoral dissertation - "Establishing the optimal parameters in agglomeration process", as well as the confirmation of the hypotheses put into the setting of dissertation. So, from the point of the aspect of maintaining the quality of chemical composition of the limestone for the agriculture purposes, as well as the economy, the binder content should be low and controlled. On the other hand, from the point of mechanical characteristics, the binder content should be as high as possible. Even though economic evaluation of these procedures is not provided, it is logical that the reduction of binders content leeds to costs reduction. Guided by these findings, with a clear tendency that the quality of the obtained agglomeration products (pellets and briquettes) keep the required limits, provided investigation showed that the highest quality products can be obtained by briquetting process for all operating pressures, from low to high, as well as for different amounts of binder. The previous conclusion shows that the set goal – obtaining the quality agglomeration product from grinded limestone is achieved, which was, at the same time, the practical contribution of this doctoral dissertation. At the same time, the connection between the agglomeration process, the conditions of agglomeration, as well as the binder amount with the quality of obtains product is established.
Keywords:
litotamnijski krečnjak / bentonit / briket / pelet / rol-presa / peletizacioni tanjir / mehaničke osobine briketa i peleta / litotamnian limestone / bentonite / briquett / pellet / roll-press / disc pelletizer / mechanical properties of pellets and briquettes
Source:
2016, 1-133
Publisher:
Beograd : Univerzitet u Beogradu, Rudarsko-geološki fakultet