Preliminary physical-chemical and mineralogical characterization of furnace dust samples, the basis for the selection of samples for research within the project EIT Raw Materials ris-dustrec-ii no 22009
Authors
Tavčar, Gašper
Mombelli, Davide
Ristović, Ivica
Radulović, Dragan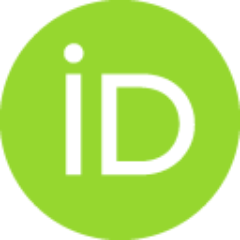 Contributors
Ristović, Ivica
Conference object (Published version)

Abstract
Large amounts of EAF furnace dust are generated in Europe (1.3Mt), as well as in the world (8,764Mt). Due to the high content of Fe and Zn, whose content often reaches a total of between 50 and 60 wt.%, EAF dust has always been interesting for recycling. So far, the most commonly applied method of processing EAF dust is the pyrometallurgical Waelz kiln process of Zn extraction (85% market share). The paper presents EIT Raw Materials Project: RIS-DustRec-II, which aims to develop innovative technologies for the separation, reprocessing, and beneficial use of all components of EAF and CF furnace dust, to reduce the amount of toxic waste and achieve the zero-waste target in the EU. Preliminary chemical, XRD, and SEM analyses on two samples of EAF and CF furnace dust from Italy were performed and presented.
Keywords:
EAF and CF furnance dust / recycling / sustainable green economy
Source:
IX International Conference Mining and Environmental Protection (MEP 23), 2023, 21-29
Publisher:
Belgrade : University of Belgrade, Faculty of Mining and Geology
Funding / projects:
The authors thank EIT Raw Materials in the frame of the DustRec project for financial support. This work was financilly supported by EIT Raw Materials in the frame of the DustRec project (Proposal number: 22009) and Slovene research Agency (Research Programme P1-0045).